It has been a week since Agot Isidro's controversial statement against President Rodrigo Duterte caused rift among Filipinos which increased the gap between the supporters and the detractors of the president
– Following the hype, one Facebook user Elton Levin Domingo created a satirical meme featuring the actress that later on turned into a mock campaign and became a subject of interest of several netizens
– The #BangonAgot #KaninParaKayAgot #SaveAgotFromHunger tops the trend paving way to the birth of more memes about Isidro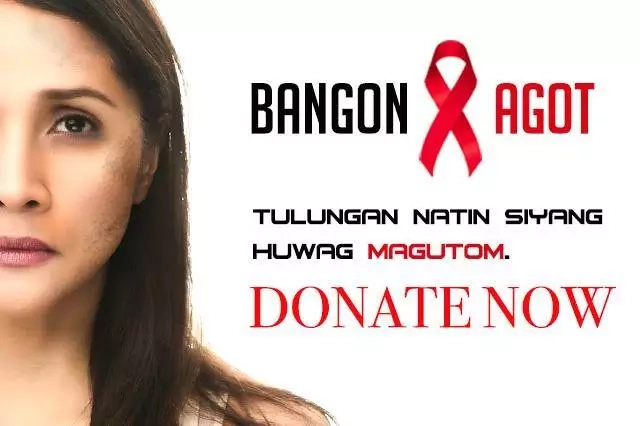 "We are now accepting donations for the Kanin Para Kay Agot Program. Tulungan po natin si Madam na huwag magutom. Because we care. Because we can. Do the right thing and DONATE NOW," the parody campaign read.
Many ride with it, taking selfies with the supposed relief goods and donations for Isidro.
"Bayanihan For Agot Isidro #SaveAgotFromHunger"
"DU30SAID Charity Food Campaign to Save Agot Isidro From Hunger! Post your food donation photo comment using the hashtag #SaveAgotFromHunger"

"We give Love not Hate! After her "Psychopath" remarks and a fear of hunger, Filipino people all over the world flooded Ms. Agot Isidro by generosity and love.
"Netizens pledge food and financial support for the actress.
"This is Love."

On the other hand, some criticized the way others behaved, decrying that what they were doing were such a display of immaturity.
PISO PARA KAY AGOT PARA WAG LANG SIYANG MANGHINAYANG KUNG MAWALA ANG USA AT EU AIDS
Isidro has previously called Duterte a "psychopath" which enraged the president's well-wishers.
ALSO READ: Vivian Velez asks Agot Isidro to join her feeding program
Comments
comments